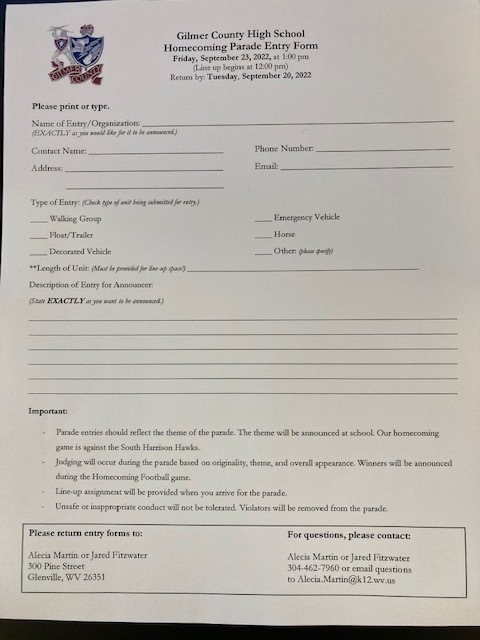 Join in the Homecoming celebration by taking part in the Titan Homecoming parade!
Register your business or organization by Tues., Sept. 20. There is no designated theme this year, so just go with the school colors (red, white and blue) and cheer for a Titan victory against the South Harrison Hawks.
Contact Alecia Martin or Jared Fitzwater at the high school at 304-462-7960.