New Bell Schedule for GCHS starting March 23, 2023.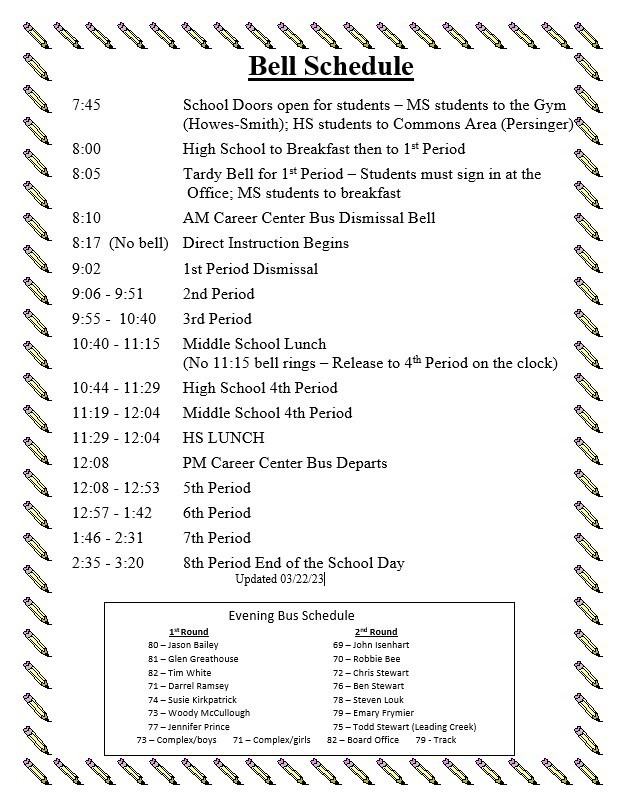 The Trial of the Wicked Witch is a play based on a combination of fairy tales. The Wicked Witch has been taken to court and placed on trial for supposedly casting a spell on Sleeping Beauty, attempting to poison Snow White, kidnapping Rapunzel, and trying to eat Hansel. The victims and Prince Charming testify against her, but the Evil Stepmother pokes holes throughout their testimonies. Witnesses for the Wicked Witch are the Gingerbread Man, Rumpelstiltskin, the ugly stepsisters, and the Big Bad Wolf. The Trial of the Wicked Witch is a fresh take on a law and justice story in the fairy tale imagination, where the audience decides the fate of the Wicked Witch. Will she be charged guilty or run free and continue her life in her fairy tale? We look forward to seeing everyone at the High School on Tuesday evening at 7:00 pm. to support our students!
Next week is Math Week! Pi Day is Tuesday 3-14! Mu Alpha Theta has planned some mathtastic activities for next week, including Pie for lunch on Thursday. Join in the fun!
Gilmer County Students are excelling at Calhoun/Gilmer Career Center. Cadence Miller, a senior at Gilmer County High School, earned his Stick Steel Plate Certification. Isaac Cottrill and Sam Ramsey, both seniors at Gilmer County High School, earned their Stick Pipe Certifications. Daisy Snyder, a Senior at Gilmer County High School, placed 2nd in the Culinary Competition in which they prepared a 3-course meal cooked on a camp stove in one hour. Congratulations to our students!!!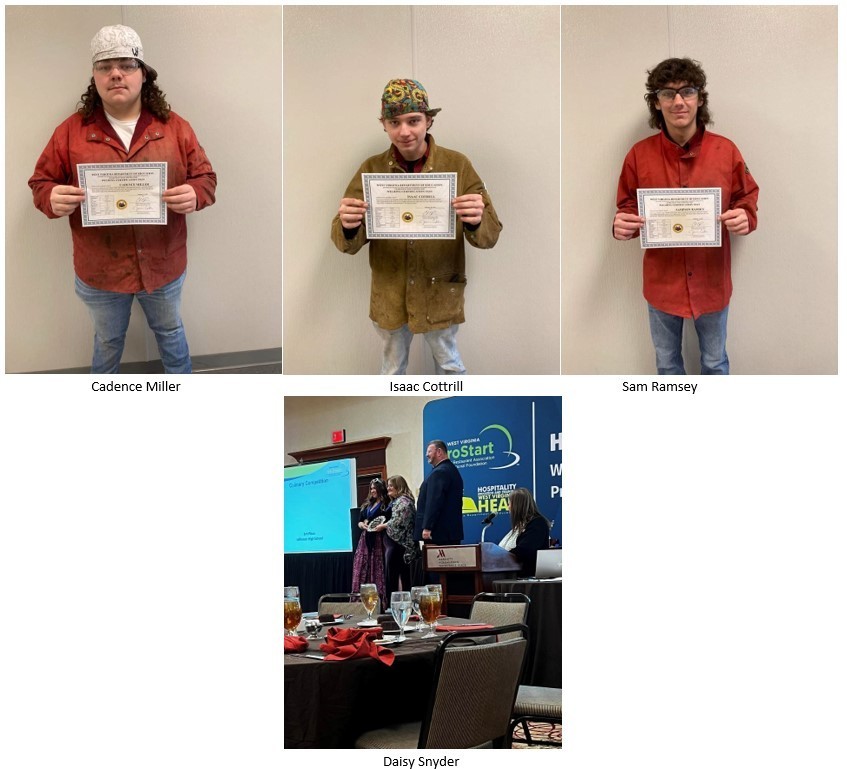 On Wednesday, March 8, Gilmer County Schools will be closed for all students. However, Gilmer County Schools will run pep buses and provide free student tickets to attend the State Basketball Tournament to cheer on the Lady Titans against the Doddridge Co. Lady Bulldogs. Any student in grades 2-12, who wish to attend the state tournament, can ride their regular bus run at their regular time to school that morning. The pep buses will depart from each school promptly at 8:05 AM. Bagged lunches will be provided for those students. Students will return to their home school in time for regular evening dismissal. Any Gilmer County School student not riding the pep bus but attending this event can claim their ticket between 10:00-10:30 AM in the Civic Center lobby from Mr. Joe Frashure, Mr. Nathan Haynes or Mrs. Patty Knicely. No Student or Adult advanced tickets will be available at the schools. Permission forms detailing the tournament information will be sent home and must be returned by Tuesday, March 7 at noon. No late forms will be accepted.
Gilmer County FFA has several activities planned for next week. Please see the attached flyer for more details.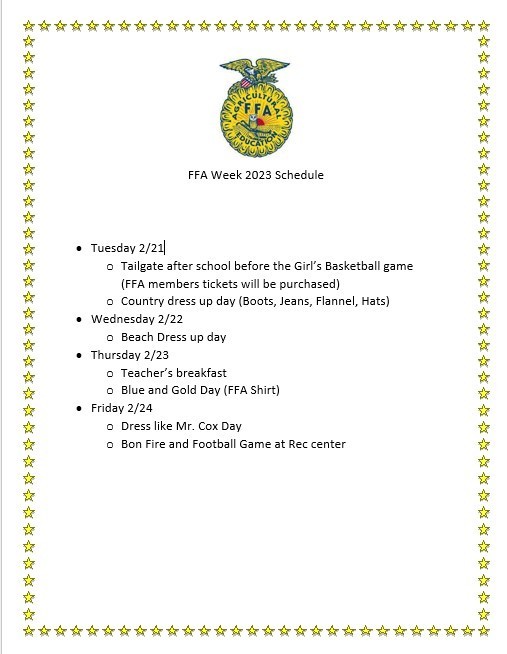 Students in grades 4th-8th participated in homeroom spelling bees in December. County competition was held on January 24th at the Gilmer County Board of Education office. There were 28 students that competed in 15 rounds of spelling. Students that will advance to Regional Competition on March 11th at Fairmont State include: 1st--Adlai Chapman, 2nd--Casey Isenhart, 3rd--Trenton Rose, Alternates--Madisyn Ross and Travis Dennison. Congratulations to all of our homeroom and county winners!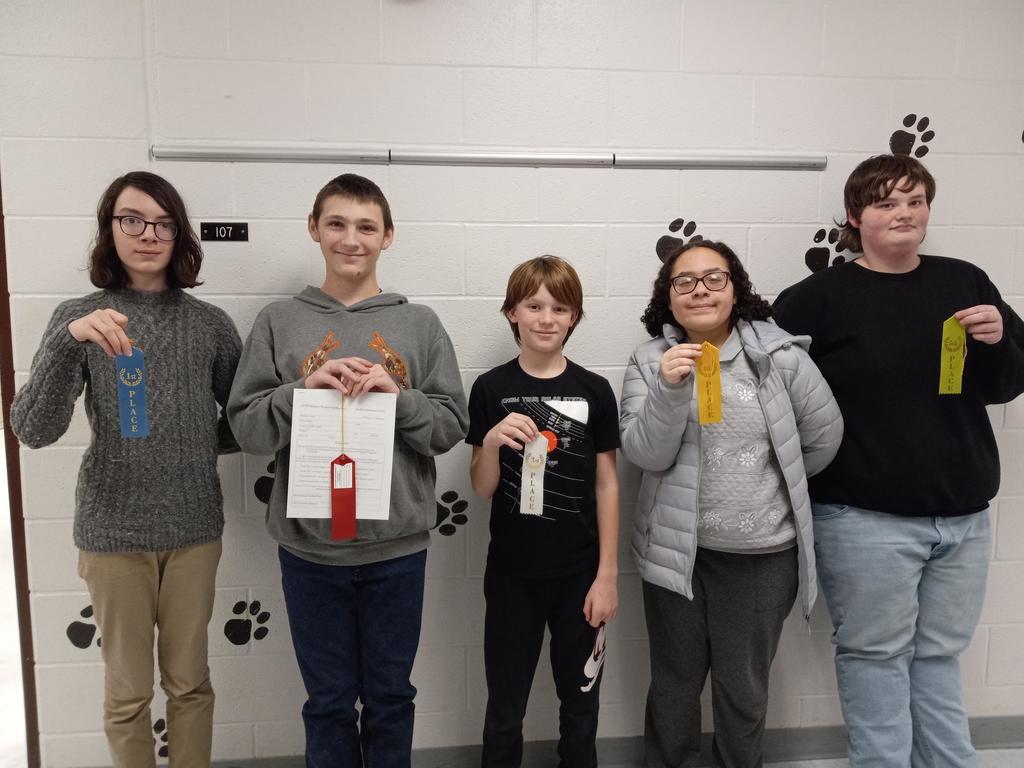 On January 26, 2023 four Gilmer County High School students participated in the West Virginia House of Delegates Page Program. Allie Ellyson, Summer Bourn, Austin Stewart, and Tyler Bush received a tour of the Capitol, experienced the legislative process, and assisted delegates in completing errands during the floor session. The students were sponsored by Delegate Lori Dittman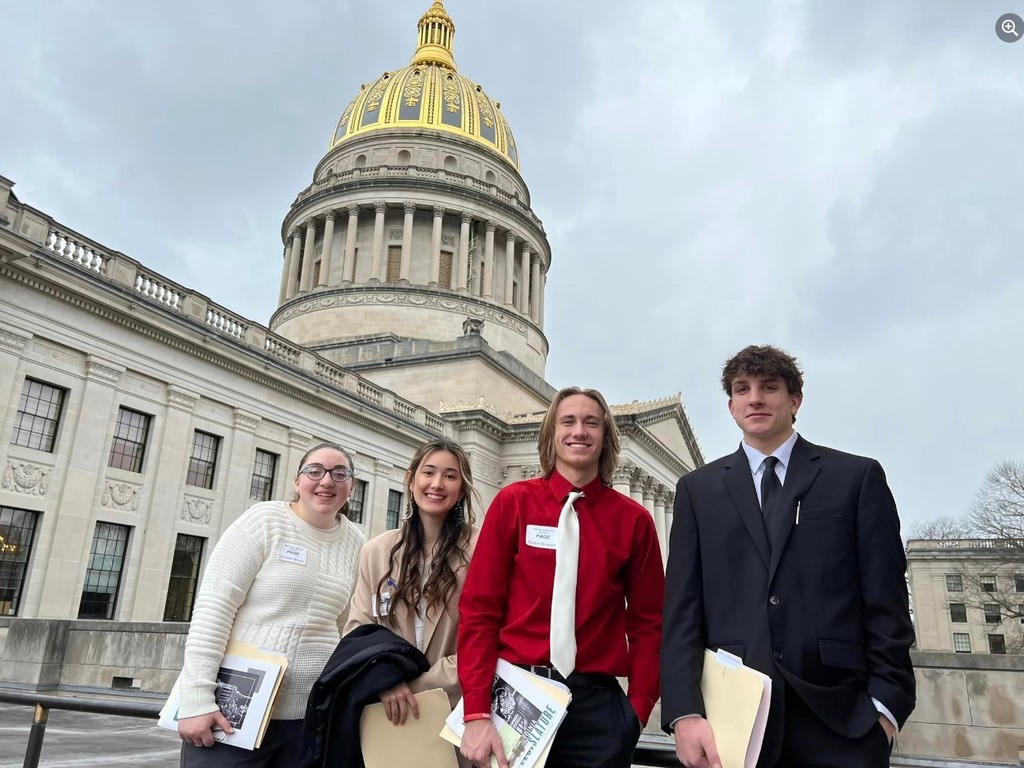 Attention Parents and Guardians, Today Gilmer County High School was put on code red lockdown due to a potential threat. State and local law enforcement responded to the event and completed a threat assessment in conjunction with school and district administration. A search and threat assessment was completed by law enforcement. The threat was not substantiated; therefore, the determination was made that Gilmer County High School students were safe to return to class.
Gilmer County students participated in the Spelling Bee on Tuesday, January 24th at the Gilmer County Board Office. We had 28 students that competed in the Spelling Bee. Congratulations to the following students who placed: 1st Place - Adlai Chapman 2nd Place - Casey Isenhart 3rd Place - Trenton Rose 1st Alternate - Madisyn Ross 2nd Alternate - Travis Dennison The Regional Competition will be held on Saturday, March 11th at Fairmont State University beginning at noon in the Wallman Hall Theater. Congratulations to all students that participated and placed at the County Spelling Bee!

The Resource Rundown is a free virtual session provided for parents or caregivers offering information related to accessible services for children. This initiative was created in hopes to alleviate the misconceptions that seeking services lead to CPS or law enforcement involvement. You can find more information on the Kids Thrive website and register for the Resource Rundown every Tuesday at noon at
https://kidsthrive.wv.gov/rundown/Pages/default.aspx
.
Students in 7th grade enjoyed a visit from WVU's STEAMTAC team and built a projectile launcher. Using their launcher and a protractor, students tried to launch a ping pong ball into a bucket and determine the sweet spot for accuracy. Students will be finishing the activity in class tomorrow with scatterplots and determining percents of accuracy.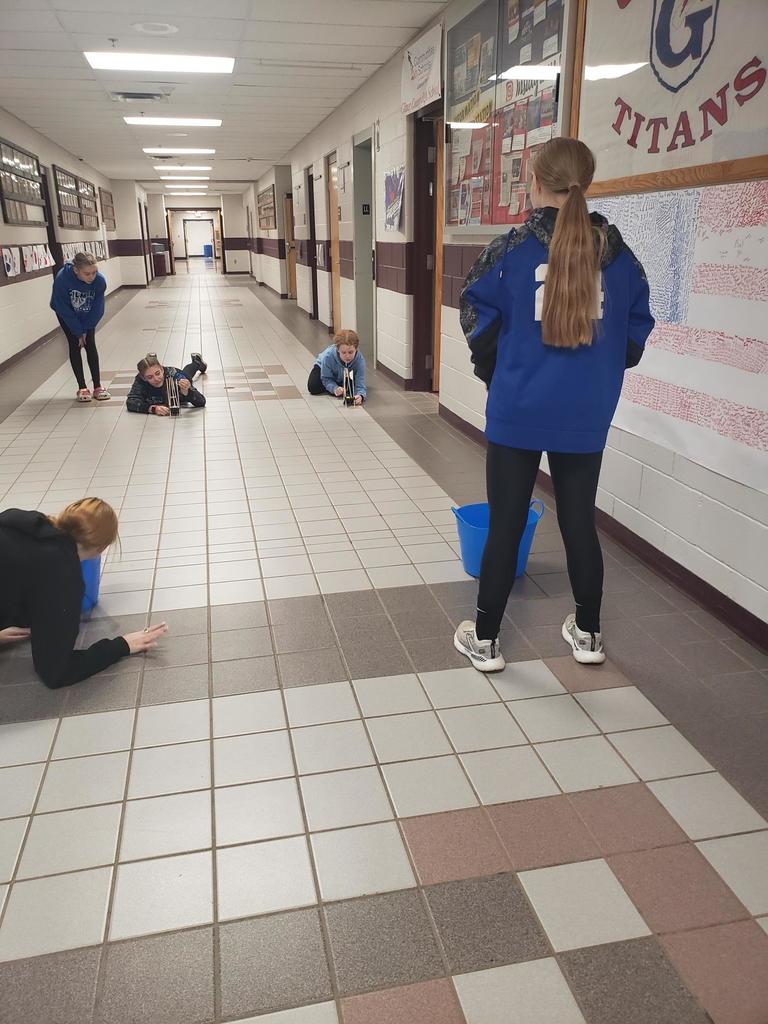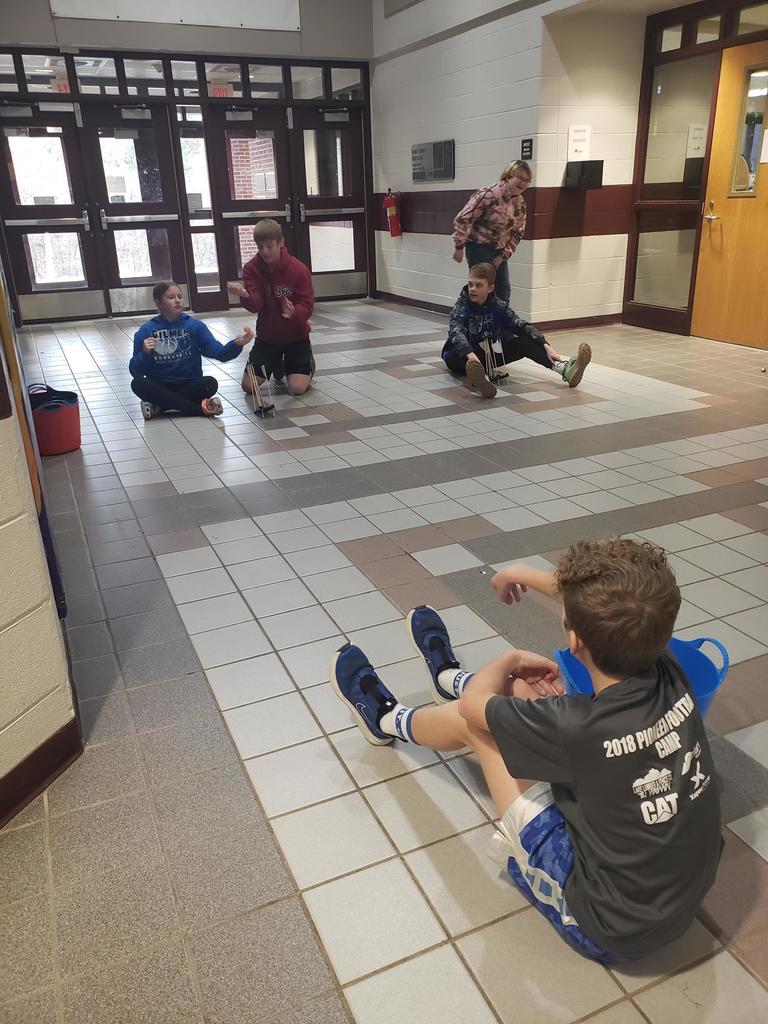 The Gilmer County High School Concert Band will have a Christmas Concert on Thursday, December 15th beginning at 7:00 pm in the school gymnasium. Come out to the high school on Thursday and show your support for the hard work that Miss Koutsunis and her students have put into the concert.​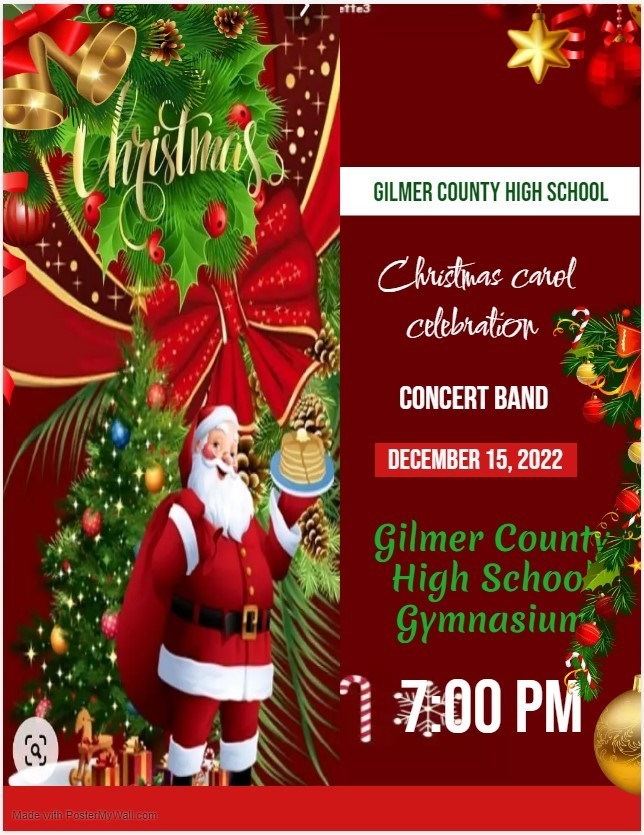 ​Gilmer County students participated in Math Field Day on Wednesday, November 30. Congratulations to the following students who placed at our county fair: 6th Grade 1st- Jobe Carter 2nd-Landon Hartshorn 3rd- Arianna White Alt. #1- Joel Lipscomb Alt #2- Drayden Shackleford 7th Grade 1st- Preston Greenlief 2nd-Maggie Snyder 3rd-Jerimiah McCune Alt. #1- JP Barr Alt #2- Bristol Woodford 8th Grade 1st- Nicholas Clowser 2nd- Oasha Hess 3rd- Lacy Canfield 9th Grade 1st- Ryan Phares 2nd-Anna Mason 3rd-Kinley Minigh
Another engaging day in 7th grade computer science. Ms. Natalie Fout, an education major at GSU, came to classes to talk about her summer internship with NASA and have students try to build their own Mars rovers. Students enjoyed the design process and her lesson today.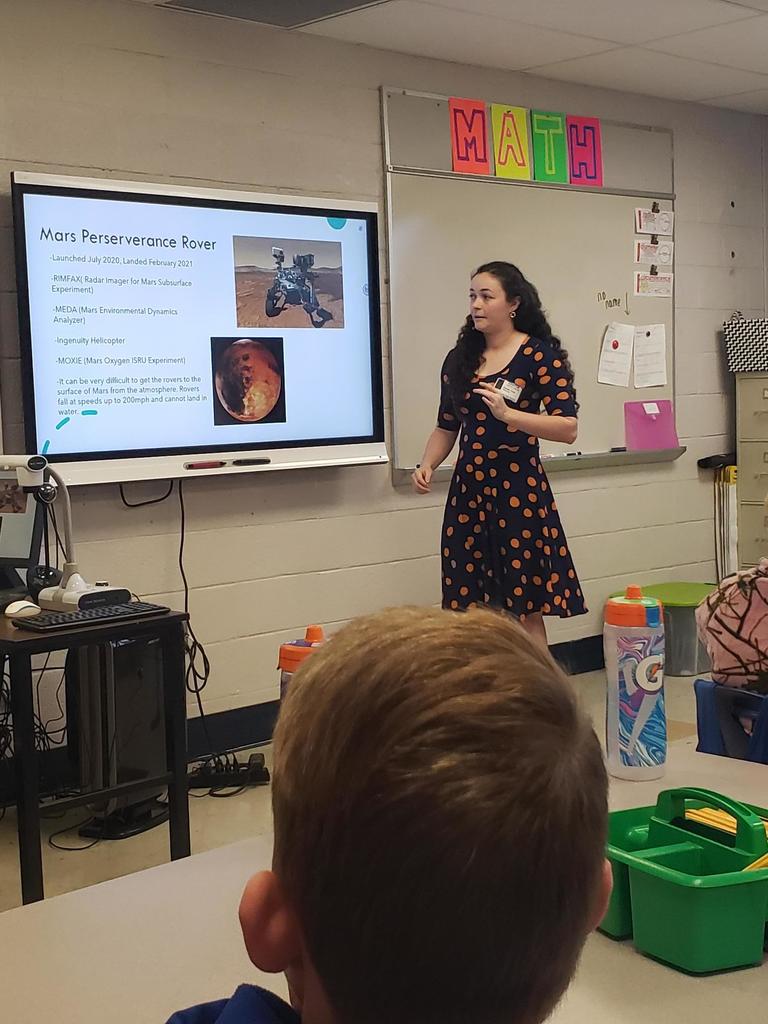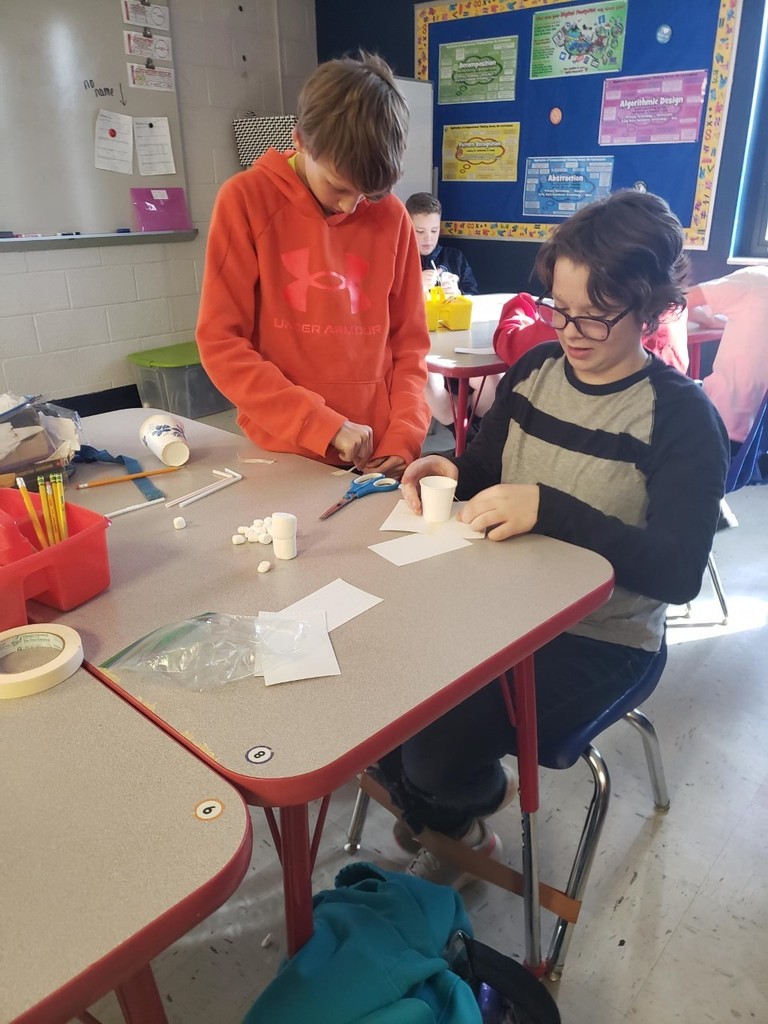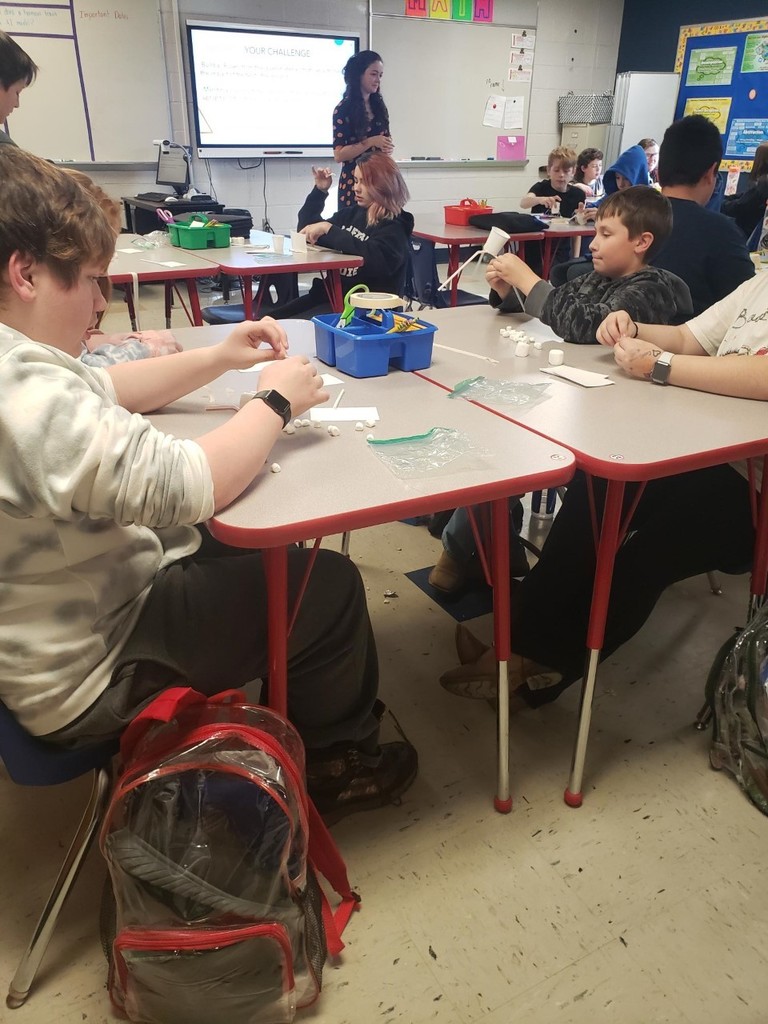 Gilmer County High School students have the opportunity to earn a FREE snow tubing trip to Snowshoe. Eligibility for the trip is based on the STAR Benchmark scores from the tests given in December. The ten highest scorers in Math and English from each grade level will be selected to attend the trip. Also, the top 10 students with the highest gains in each grade level will be selected to attend the trip. This is an awesome opportunity for the students at Gilmer County High School. Please reinforce the importance of the STAR Benchmark with your students!
Gilmer County High School will be holding Parent/Teacher Conferences on Thursday, November 17, 2022 from 5:00 - 6:30 PM at the high school.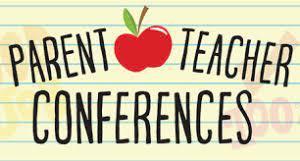 REMINDER - School pictures are tomorrow morning for all underclassmen. If you didn't get an order form, you can order online at Lifetouch.com. The school ID is EVTGDDQ6C. Packages range from $15 to $60 and up for special enhancements.


Gilmer County High School is pleased to announce that, in partnership with Thanks: Plain and Simple and the American Rosie Movement, GCHS will be the first school in America to dedicate official "Rosie the Riveter" classrooms. Mrs. Facemire's 6th Grade Class and members of Girl Scout Troops 10123 and 32394 join us at the Gilmer vs. Calhoun football game this Friday at the I.L. & Sue Morris Football Field at 6:45 pm in recognition of this momentous occasion.